100+ High Quality eCommerce WordPress Themes
WordPress is an easy to use blogging software, and has quickly become one of the most widely used blogging formats out there.
WordPress allows you to install any of the plug-ins and themes available. You have complete control over the way your site looks and will not be viewed as another run of the mill site. Also, WordPress plug-ins expands the functionality of your site.
With WordPress, there are hundreds and hundreds of free themes available so you can easily manage your site's look and feel.
WordPress is highly customizable, so you can use it for just about anything, and make it do just about anything.
In today's post we are featuring high quality eCommerce wordpress themes for your online store.
Stylo – Multi-Purpose WooCommerce Theme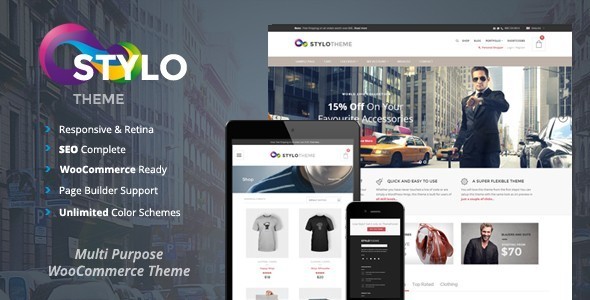 Stylo is a Responsive and Retina ready WooCommerce theme. It features advanced Theme Options panel, Page Builder Support, Localization, Sliders and unlimited Color Schemes.
Demo
|
Source
Trego – Ultimate Responsive Woocommerce Theme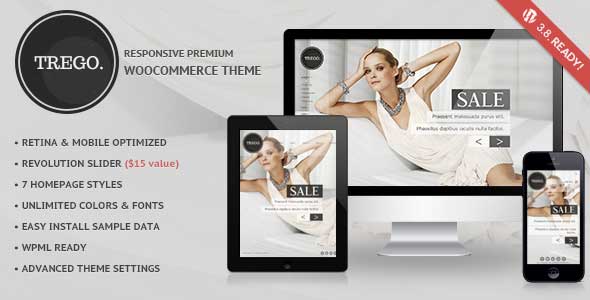 Trego is a Premium Responsive WordPress/Woocommerce theme with advanced admin module. It's extremely customizable, easy to use and fully responsive. Suitable for every type of store. Great as a starting point for your custom projects. Using Trego – WordPress theme, you can quickly show their best products and brands in main page. Trego is extremely beautiful on mobile devices.
Demo | Source
Zonda – Ultimate Responsive Woocommerce Theme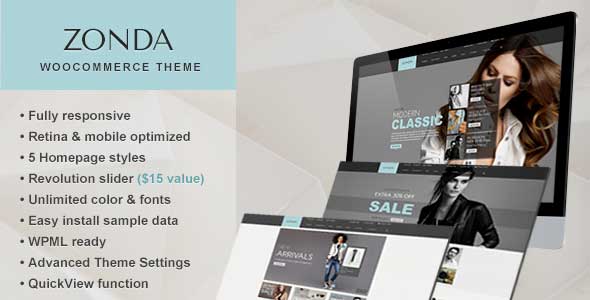 Zonda is a Premium Responsive WordPress/Woocommerce theme with advanced admin module. It's extremely customizable, easy to use and fully responsive. Suitable for every type of store. Great as a starting point for your custom projects. Using Zonda – WordPress theme, you can quickly show their best products and brands in main page. Zonda is extremely beautiful on mobile devices.
Demo | Source
PrimaShop – Clean WooCommerce WordPress Theme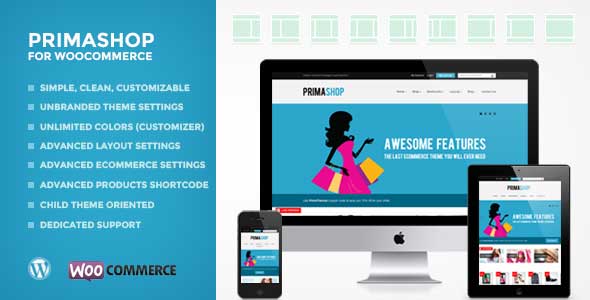 It is future-proof WooCommerce compatible and it is compatible with most of WooCommerce extensions.The theme comes with "easy to follow" PDF documentation. No need to be a nerd to use it.With a child theme, you can also rebrand our theme with your own name, without modifying the theme.
Demo | Source
Humbleshop – Minimal Easy Digital Downloads Theme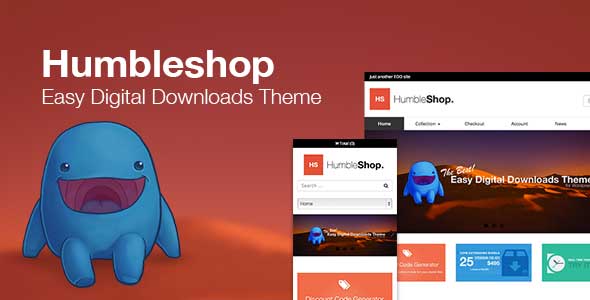 Humbleshop is a theme designed for Easy Digital Downloads Plugin.It's a Bootstrap based framework theme, and it comes with real-time theme customizer. You can try it by visit the demo site and click on the 'TRY IT NOW' banner.
Demo | Source
Icarostore – Responsive WooCommerce Theme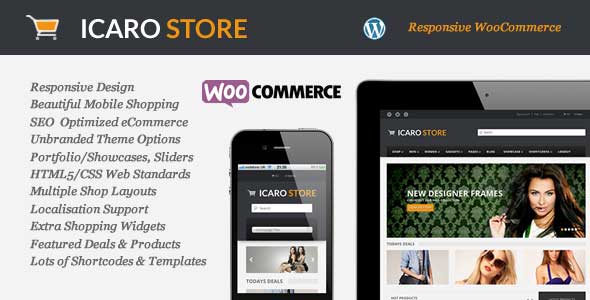 Icarostore is a clean, ultra responsive WordPress eCommerce theme built specifically for WooCommerce. We've spent countless hours refining Icarostore on both the iPad and iPhone to deliver a beautiful shopping experience.
Demo | Source
Forte multipurpose WP theme (eCommerce ready)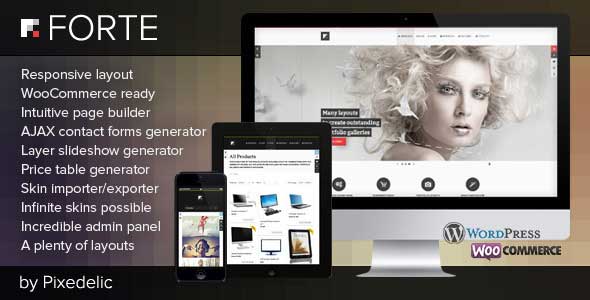 Forte is a powerful, elegant and flexible WordPress e-commerce theme with an adaptive layout and many features inside. It has got a (really) powerful admin panel, and an intuitive page builder (page composer).
Demo | Source
Flat Responsive WooCommerce Theme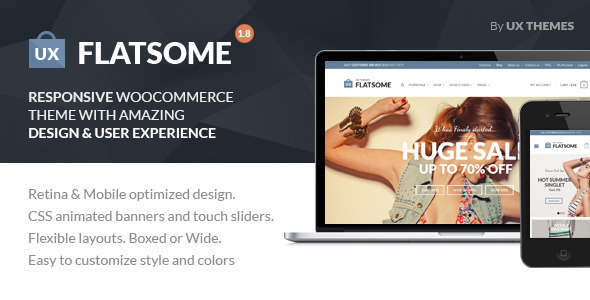 Flatsome is a beautiful responsive theme inspired by modern eCommerce designs.
Demo | Source
Crux – A modern and lightweight WooCommerce theme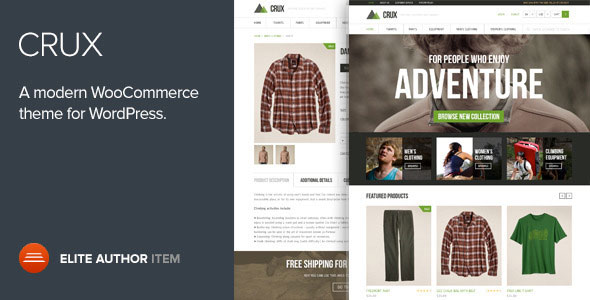 Crux is a clean, beautiful, fully responsive and retina ready WooCommerce WordPress Theme. Built on the top of StagFramework, Crux offers lightweight yet powerful functionality.
Demo | Source
Xing – Business / ecommerce WordPress Theme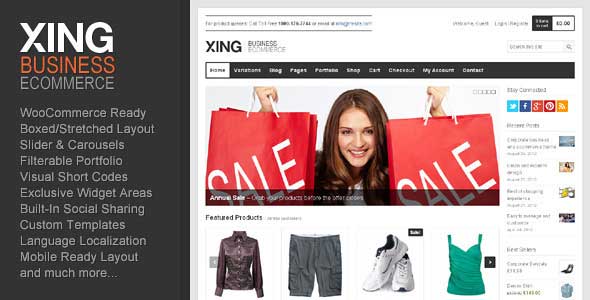 Xing is a clean and modern WordPress theme designed for corporate websites and e-commerce ventures. The theme can be used for small to large business setups, online shopping stores, personal portfolio, or as an editorial blog. Supported with custom templates, widgets, short codes, and customization options; the theme can be a suitable choice for your business/ecommerce projects.
Demo | Source
Munmarket – A One and Multi Page Ecommerce Theme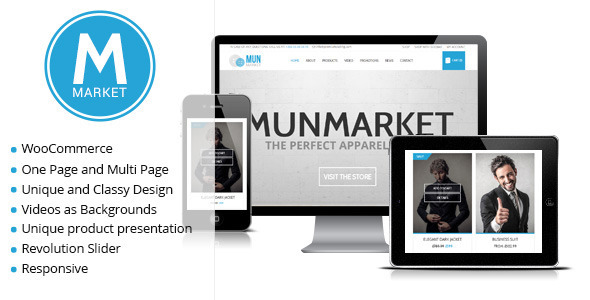 MunMarket is the latest WordPress Shop in PremiumCoding's portfolio. It will amaze you with clean and crips design and it's flexibility. It is suitable for any kind of online store and business. It features a premium Page Builder which will make your life a lot easier when creating new Pages for your Site.
Demo | Source
Essential – Responsive. Retina, WooCommerce Theme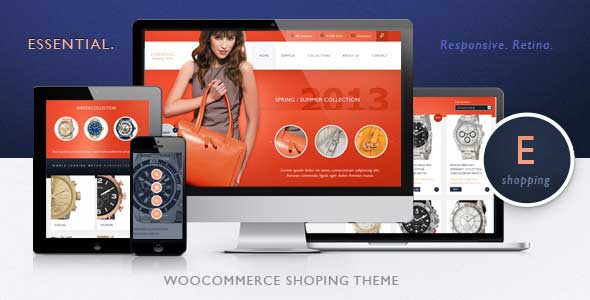 Essential is clean, performance optimized responsive theme easily configured from WP admin. Get your web shop ready in no time, customize it from WP admin, add your tweaks and plugins and start selling in minutes.Theme is designed and coded to be secure and to perform well while looking neat on all kind of Internet enabled devices like desktop, laptop, tablet or phone.
Demo | Source
Legenda – Responsive Multi-Purpose WordPress Theme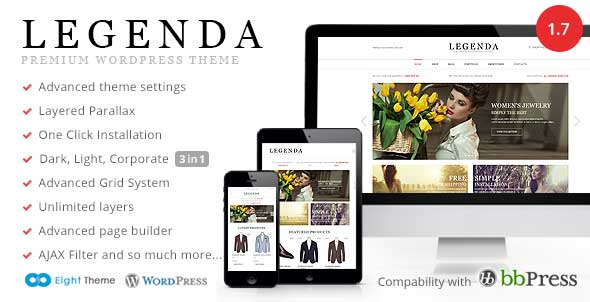 LEGENDA – is super flexible theme, which has fully responsive design for any device. Is a new improved template that includes everything necessary you need for your online store. Universal, best for selling and presentation various types of products, from clothes, accessories, jewelry, to hats, bag, furniture and even food.
Demo | Source
The Retailer – Retina Responsive WooCommerce Theme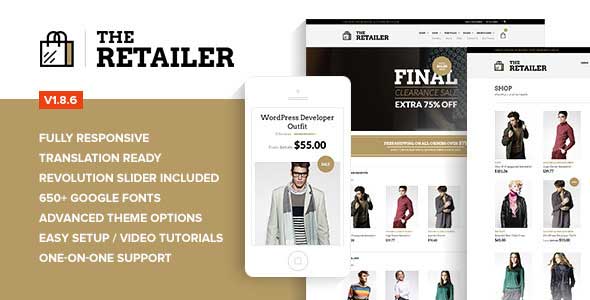 Clean, performance optimized responsive theme easily configured from WP admin.All pages are conveniently created using shortcode combinations for maximizing the theme's flexibility.
Demo | Source
Propulsion – responsive business & eCommerce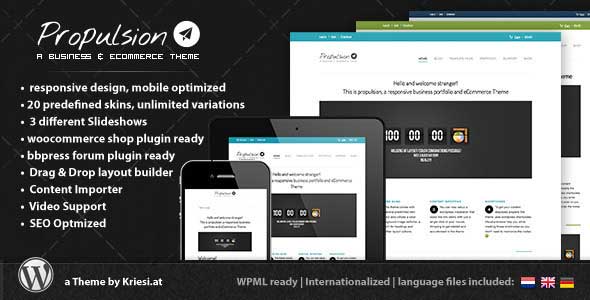 Propulsion is a responsive WordPress Theme (try resizing your browser), suited for users who want to create a business, portfolio or eCommerce site. The Theme is built on top of the fabulous woocommerce shop plugin as well as the bbPress Forum plugin. It comes with a plethora of options so you can modify layout, styling, colors and fonts directly from within the backend. 3 Slideshows, 21 predefined skins (which are easy to modify from your backend), font and color options as well as dynamic template builder will help you create the Website you need in no time.
Demo | Source
Lotus Flower – Flexible Multi-Purpose Shop Theme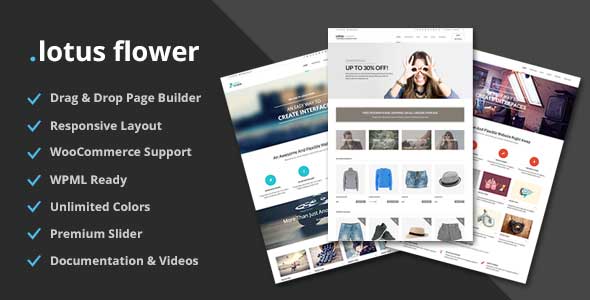 Lotus Flower is a flexible multi-purpose shop template suitable for any business (ecommerce, corporate, agency, portfolio and blog websites). Perfectly integrated with WooCommerce allows you to easily start your online store right away.
Demo | Source
Iceberg – eCommerce Theme
Show off your work with this easy-to-customize and fully featured WooCommerce WordPress Theme. When purchasing this theme, you will receive a detailed help file along with additional features like eCommerce Ready Shop and Responsive Layout.
Demo | Source
Stored – Ecommerce WordPress Theme for Cart66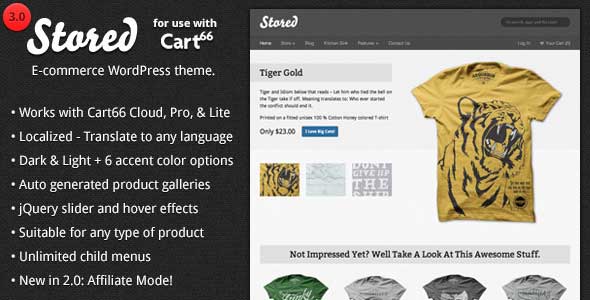 Stored is built to make use of the Cart66 ecommerce plugin, making your WordPress install an awesome looking store. Stored makes it easy to get your products front and center to start making sales.
Demo | Source
Organic Shop – Responsive WooCommerce Theme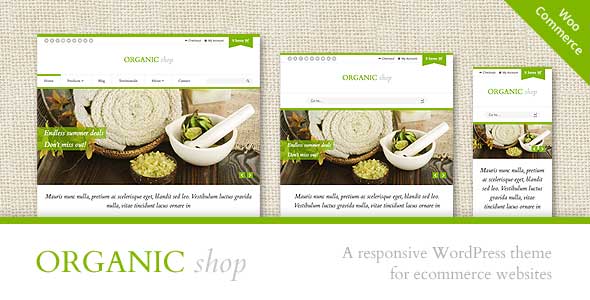 Organic Shop is an Ecommerce WordPress theme designed for online shops selling thrifty, organic, spa & beauty related products.
Demo | Source
Barberry – Responsive WooCommerce Theme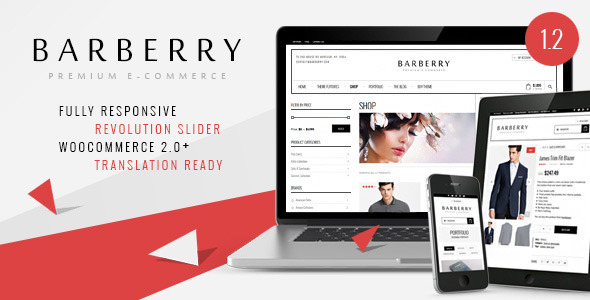 Barberry is a Modern Fully Responsive Retina Ready Woocommerce theme based on Twitter Bootstrap. Start your Store right away with Barberry theme.
Demo | Source
Sommerce Shop – A Versatile E-commerce Theme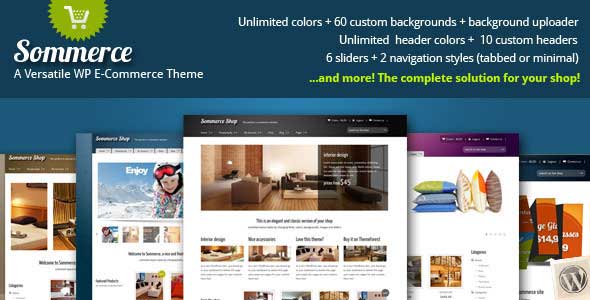 Sommerce is a fresh WordPress theme that utilises the powerful JigoShop and Woo Commerce plugins to create a versatile WordPress powered shop, with unlimited layout options and unlimited skins. Make this theme your own.
Demo | Source
KALLYAS – Responsive Multi-Purpose WordPress Theme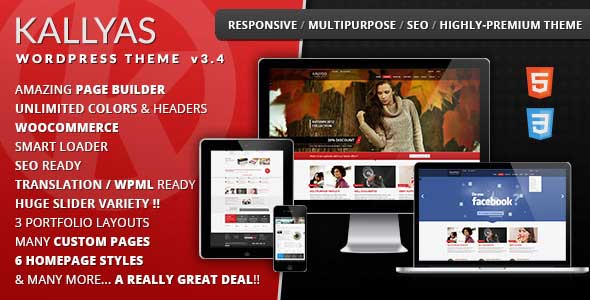 It's super flexible, clean design (and code), without modesty, one of the most complete theme ever created. It has the latest techologies and trends and it can be used in a huge variety of domains.
Demo | Source
Haute – Ecommerce WordPress Theme for Cart66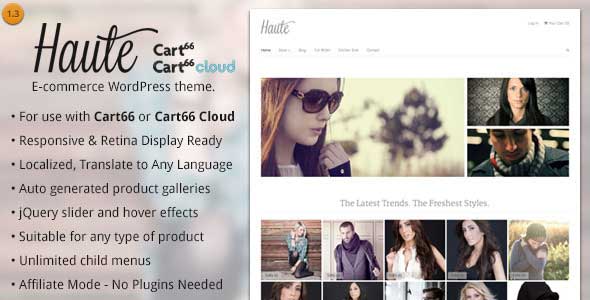 Haute is built to make use of the Cart66 or Cart66 Cloud ecommerce plugins, making your WordPress install an awesome looking store. Haute makes it easy to get your products front and center to start making sales. Clean and minimal, Haute can bring your high class fashion to the world.
Demo | Source
Munditia – Responsive Ecommerce WordPress Theme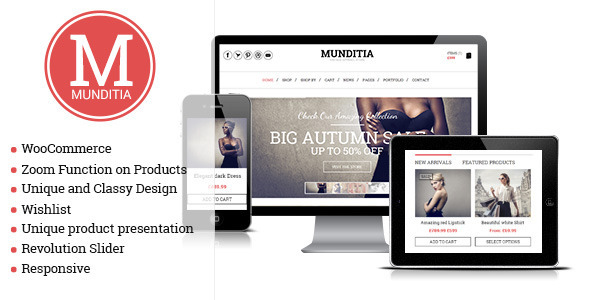 Munditia is the most advanced WordPress Shop we have ever created. It will amaze you with clean and crips design and it's flexibility. It is suitable for any kind of business. It features a premium Page Builder which will make your life a lot easier when creating new Pages for your Site.
Demo | Source
Bistro Store e-Commerce WordPress Theme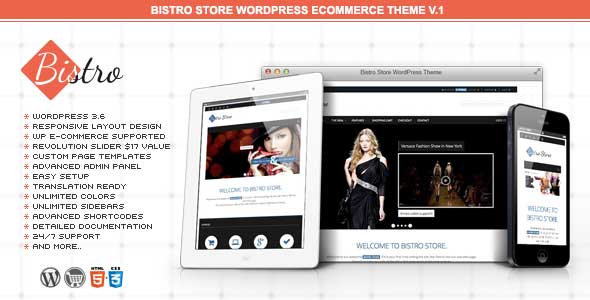 The Bistro Store WordPress theme is a custom design, clean and modern eCommerce WordPress theme built for flexibility. This theme builded with WP e-Commerce, HTML5, CSS3 and Bootstrap 2.3.2! Bistro Store comes with custom page templates (homepage, portfolio, membership page), unlimited sidebars, unlimited color combinations, fully responsive (compatible all mobile devices like: tablet, mobile phone, laptops etc.
Demo | Source
WokeyStore – Multipurpose Business Ecommerce WP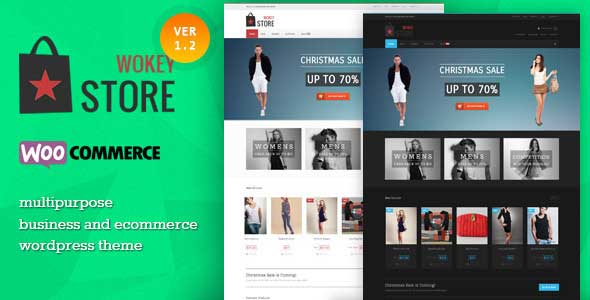 Build your website in no times with WokeyStore. WokeyStore can be used for Business, Studio, Ecommerce website or any other type of websites.The demo is only example, you can create any style and layout for your homepage and pages content with content manager. Unlimited variations
Demo | Source
Abundance eCommerce Business Theme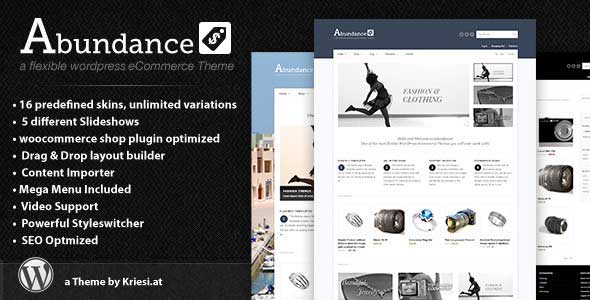 Abundance is an elegant and flexible WordPress eCommerce Theme, suited for users with no coding knowledge as well as deverlopers. The Theme is built on top of the fabulous woocommerce shop plugin It comes with a plethora of options so you can modify layout, styling, colors and fonts directly from within the backend.
Demo | Source
ShopPress: Responsive WooCommerce WordPress Theme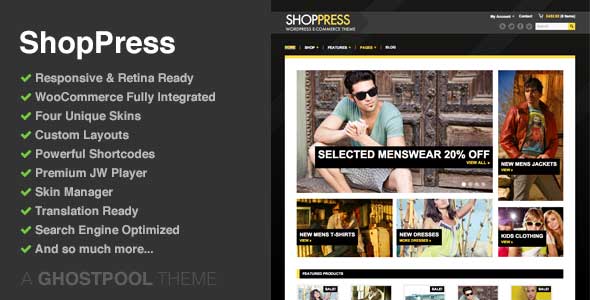 ShopPress is a sleek, modern and fully responsive WordPress WooCommerce theme. And if you want to get to know ShopPress a little better, the theme comes with detailed documentation and top-notch free support.
Demo | Source
Neighborhood – Responsive Multi-Purpose Shop Theme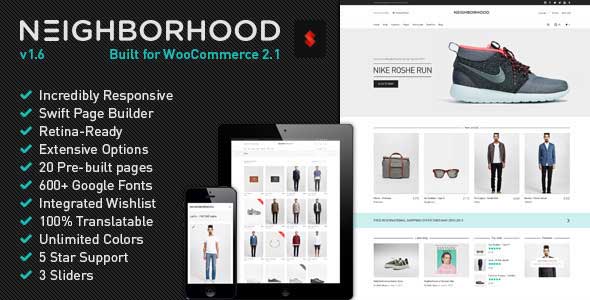 Neighborhood is super responsive, retina ready, and built upon the 1170px Twitter Bootstrap framework. Featuring a clean, modern, and superbly slick design, packed with the most powerful Swift Framework which offers limitless possibilities. The incredible Swift Page Builder is at the core of our framework, giving you the control to create sites that do your content justice.
Demo | Source
Camp – Responsive eCommerce Theme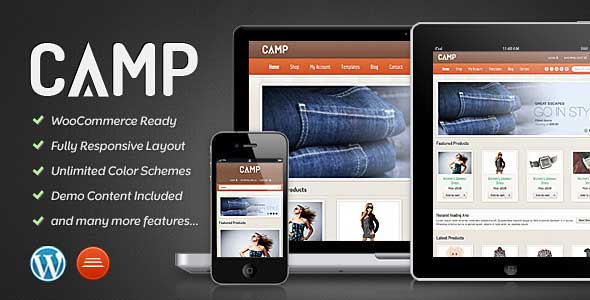 Show off your work with this easy-to-customize and fully featured eCommerce WordPress Theme. When purchasing this theme, you will receive a detailed help file along with additional features like an eCommerce Ready Shop and Responsive Layout.
Demo | Source
Organic Market – Friendly Ecommerce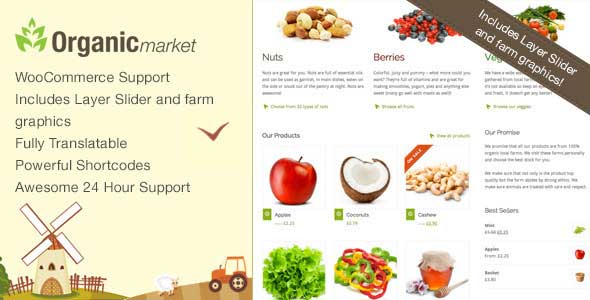 Organic Market is a theme for online stores and shops. The design has been tailored to an organic food store, but you can use it for anything you'd like, it is highly customizable.
Demo | Source
Couture WordPress WooCommerce Theme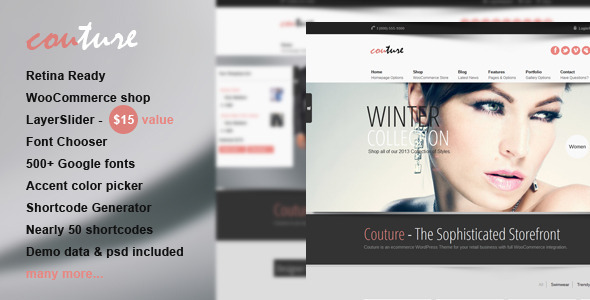 Couture WordPress Ecommerce Theme is an intelligent, intuitive ecommerce theme for beginners with little to no programming experience, or experienced developers looking for a theme to expand and customize. Couture is WooCommerce ready, which means you can fully implement the WooCommerce framework to start selling your products online.
Demo | Source
Proffet – Responsive WooCommerce Theme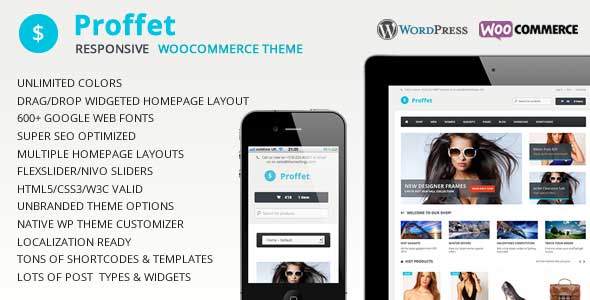 Proffet is a clean, ultra responsive WordPress eCommerce theme built specifically for WooCommerce. We've spent countless hours refining Proffet on both the iPad and iPhone to deliver a beautiful shopping experience.
Demo | Source
Sooperstore – Responsive WooCommerce Theme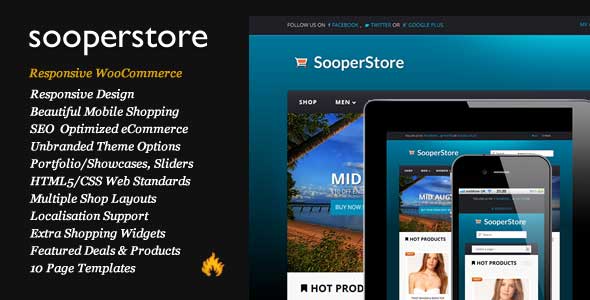 Sooperstore is a clean, ultra responsive WordPress eCommerce theme built specifically for WooCommerce. We've spent countless hours refining Sooperstore on both the iPad and iPhone to deliver a beautiful shopping experience.
Demo | Source
Buler – A Rugged Ecommerce / WooCommerce Theme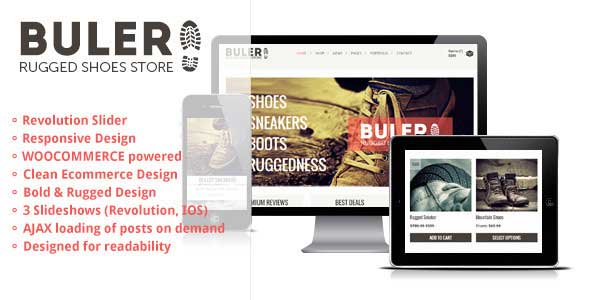 Buler is a premium responsive Woocommerce Theme with a clean and fresh Design and innovative AJAX loading of Posts and Portfolio items (you can turn this on and off on demand with one click in Page Builder.
Demo | Source
Centindu Portfolio & Shop WordPress Theme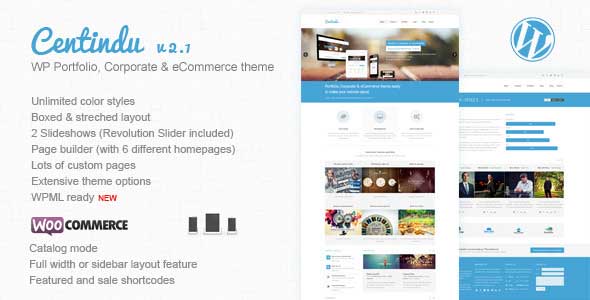 Centindu is a business, portfolio and eCommerce theme built on WordPress and powered by WooCommerce shop plugin. The theme design is compact and simple with modules specially created to present your company, portfolio or shop with great ease. The primary colors used are blue and grey specially chosen because of their visual influence on the user and their contribution to a better browsing and shopping experience.
Demo | Source
Shopifiq – Responsive WordPress WooCommerce Theme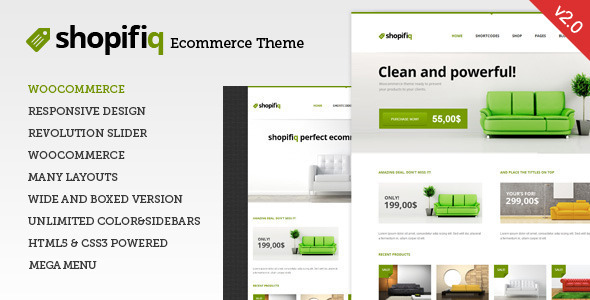 Shopifiq is a unique,fully responsive, fresh, html5, css3 Woocommerce WordPress theme with 10 different color variations with one click demo content activation.
Demo | Source
Bent – Responsive WordPress eCommerce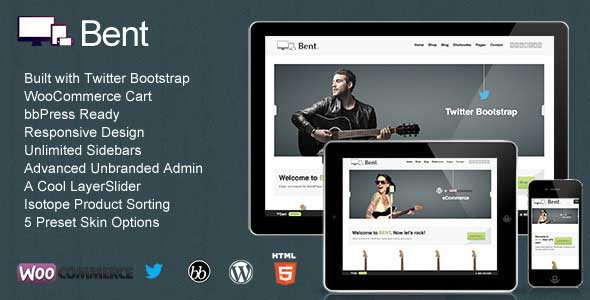 Bent is an elegant responsive WordPress eCommerce theme built on Twitter Bootstrap
Demo | Source
The Leader – Ecommerce Responsive M-Purpose Theme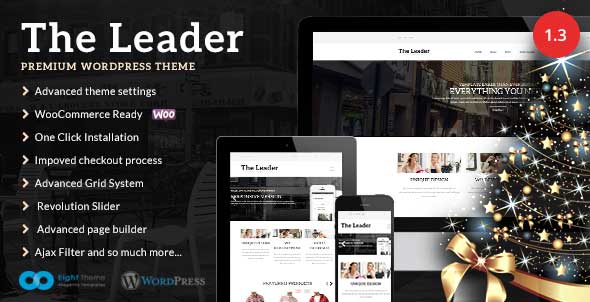 Developed on the basis of Twitter Bootstrap Framework, flexible platform that provides an excellent system optimization, support of any mobile and tablet devices. An ideal variant for designer/artist as well as for magazine and business type websites. The fully responsive design can be used for any type of website: corporate, portfolio, business, blog, landing page, etc. The admin panel comes with a powerful set of tools for running any type of online shop. It offers lots of control and customization possibilities.
Demo | Source
ReVerb – Responsive WooCommerce Theme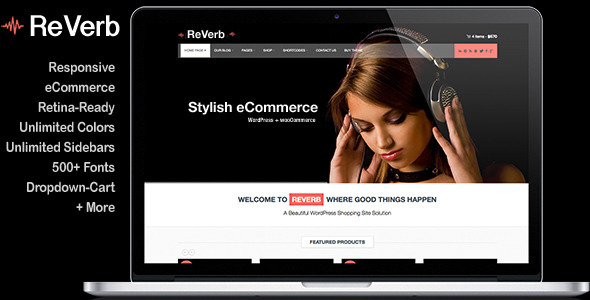 ReVerb is a stylish and feature-packed WooCommerce Theme Built on the rock solid Twitter Bootstrap platform.A simple and intuitive settings panel makes using advanced theme features easy.You can select any primary and secondary colors from the settings panel color selectors.
Demo | Source
ReStored – WP Ecommerce for Easy Digital Downloads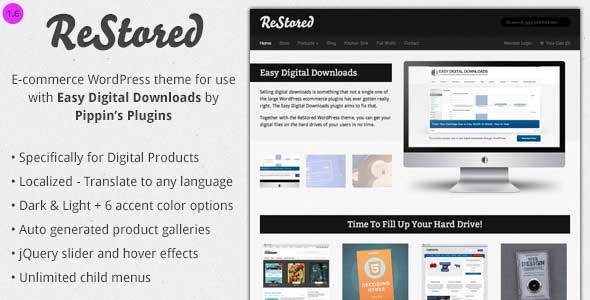 ReStored is built to make use of the Easy Digital Downloads ecommerce plugin, making your WordPress install an awesome looking store. ReStored makes it easy to get your digital products front and center to start making sales.
Demo | Source
Emporium – Responsive WordPress WooCommerce Theme
Emporium is a responsive e-commerce WordPress Theme that utilises the powerful Woo Commerce plugins to create a versatile WordPress-powered shop with many layout options and unlimited color variations. Emporium has a convenient Administration panel which provides tons of options to manage and modify any aspect of the theme – it is well suited for both beginners with no coding knowledge and developers.
Demo | Source
Adamas – Responsive WooCommerce Shop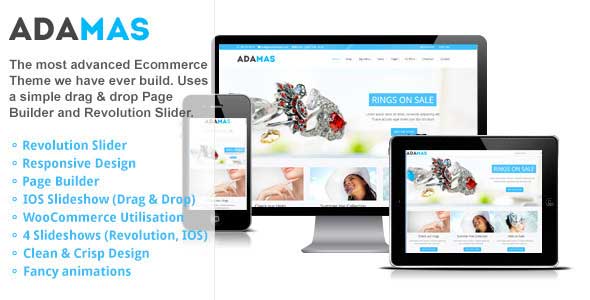 Adamas is the most highly premium and most advanced WordPress Theme we have ever created. It is very flexible, with a clean & crisp design and is suitable for any kind of business. It features a premium Page Builder which will make your life a lot easier when creating new Pages for your Site.
Demo | Source
Impulse – Responsive eCommerce WordPress Theme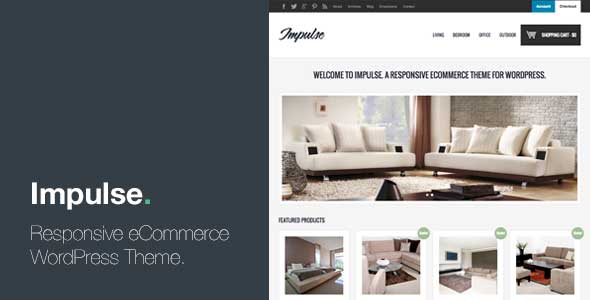 Impulse is a minimal, eCommerce WordPress theme. This theme is compatible with the popular WooCommerce plugin.This theme is compatible with WooCommerce 2.0.
Demo | Source
XMarket – Responsive WordPress E-Commerce Theme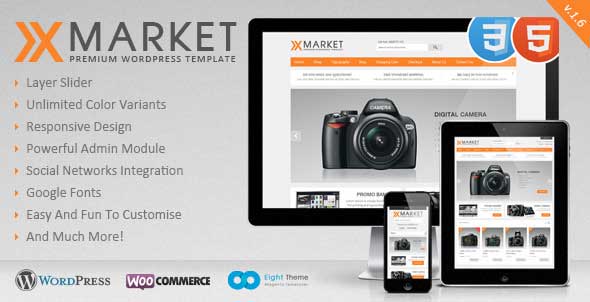 XMarket is clear, easy to customize WordPress template. Many new features such as powerful admin module, slideshow, new products display on homepage, extra links and blocks and so on. This WordPress template is one of the most powerful and flexible templates at WordPress store.
Demo | Source
Newcastle – A WooCommerce Powered WordPress Theme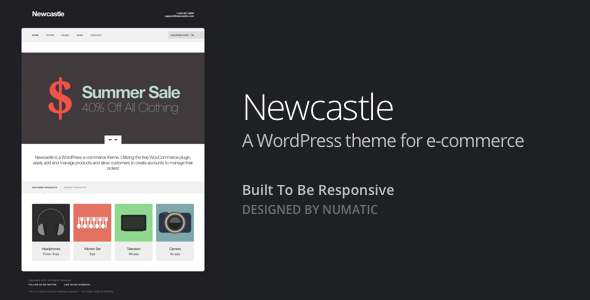 Newcastle is a WooCommerce powered WordPress e-commerce theme! Choose from simple, grouped, variable, and external products, and allow purchasers to sign up for an account to view past orders and save their contact information. Newcastle uses a completely fluid design, which works on all devices and features a touch enabled slider and high resolution iconography.
Demo | Source
Bolsa – A Responsive WordPress E-commerce Theme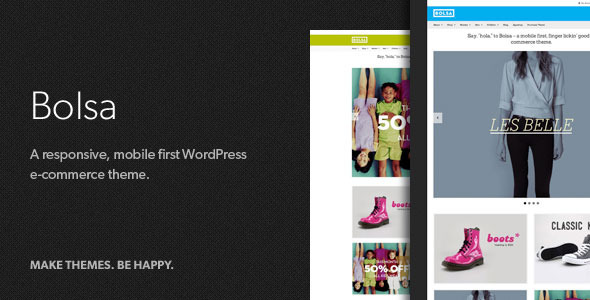 Bolsa is a mobile first, fully responsive WordPress e-commerce theme that supports both the WooCommerce and Jigoshop plugins. Whether you're just opening shop with a few items, or have a whole stockroom to sell, Bolsa let's you showcase your fine wares with eye-catching imagery, gorgeous typography, user friendly shopping carts and stand out call-to-actions.
Demo | Source
Lorem & Ipsum: Universal e-Commerce Theme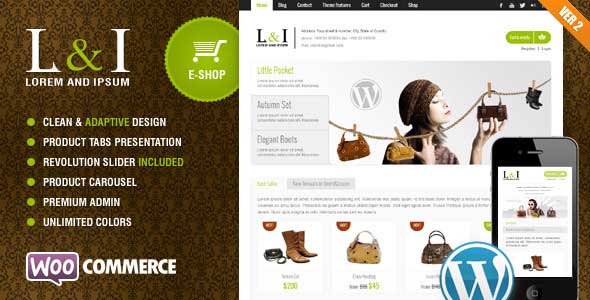 Lorem&Ipsum is a universal Woo Commerce theme that can be used for any kind of store. Different types of sliders can help you to promote your featured products and impress your customers. Just let your creativity SHINE! Take inspiration from our Revolution Slider implementation and your products will catch eyes of everybody.
Demo | Source
Gothicus – WordPress Shop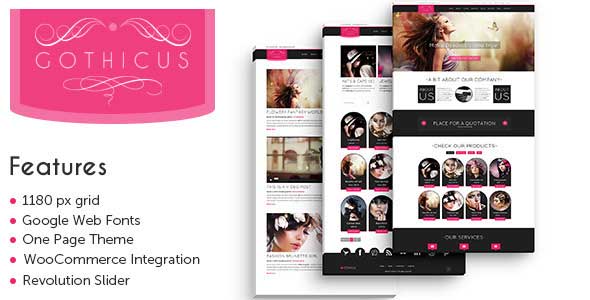 Gothicus is a premium responsive WordPress Shop with a clean and fresh Design and innovative AJAX loading of Posts and Portfolio items (you can turn this on and off on demand with one click in Page Builder.
Demo | Source
Blanco – Responsive WordPress Woo/E-Commerce Theme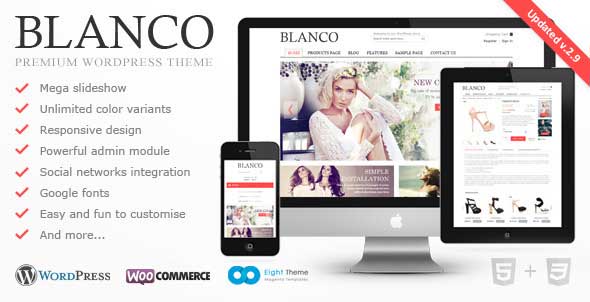 Blanco is clean, easy to customize WordPress template. Many new features such as powerful admin module, slideshow, new products display on homepage, extra links and blocks and so on. This WordPress template is one of the most powerful and flexible templates at WordPress store.
Demo | Source
IDStore – Responsive Multi-Purpose Ecommerce Theme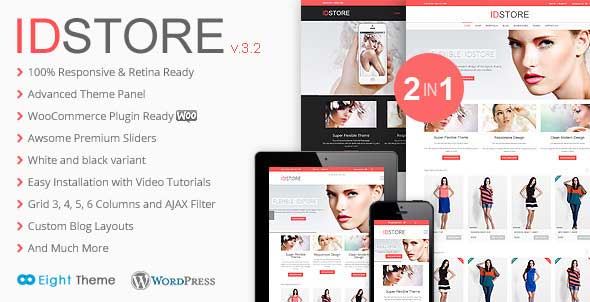 DStore Responsive Multi-Purpose Ecommerce Theme – is a professionally developed, high-quality, functional template for the sites working on WordPress. You may admire image gallery, blog posts and all the other peculiarities available with WordPress. Unique and up-to-date design of the layout is good for business sites, and in combination with an effective WooCommerce plug-in – this is the best start point for professional site creation, with the full package of tools for the flexible marketing
Demo | Source
Boutique Shop – Responsive WooCommerce Theme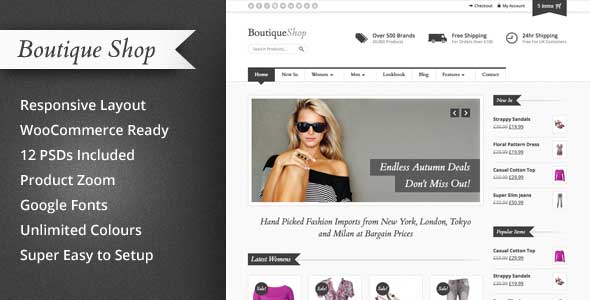 Boutique Shop is an Ecommerce WordPress theme designed for online shops selling clothing, accessories and other fashion related products which require a smart minimal design
Demo | Source
Azul – Responsive Multi-Purpose WooCommerce Theme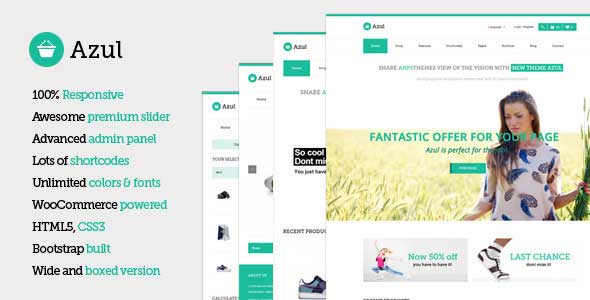 Azul is a unique,fully responsive, fresh, html5, css3 WordPress WooCommerce powered theme with 10 different color variations and demo content with one click activation. Our shortcode system will make your life easier and demo data install is a breeze. We introduce responsive on demand, let your visitor decide what they prefer, responsive or not, check it on your device. With unlimited colour settings, custom backgrounds, amazing revolution slider and much more this is truly fully customable wordpress theme.
Demo | Source
Reatro Multi-Purpose WooCommerce WordPress Theme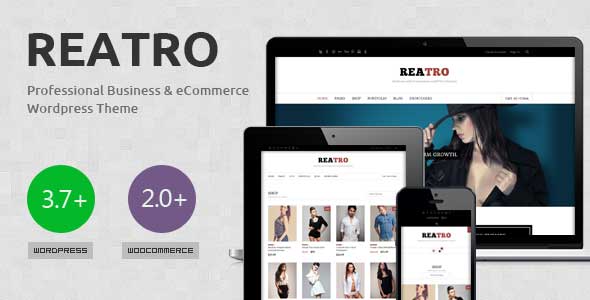 Reatro is a professional business & eCommerce wordPress themes, it can be used for multi-purpose, easy to install and customize with clean and flexible design. Welcome the newbie and elder wordpress user to play the theme. The colors option can help you to customize the inteface in 5 mins.
Demo | Source
Armonico – A Stunning Tee Store WordPress Theme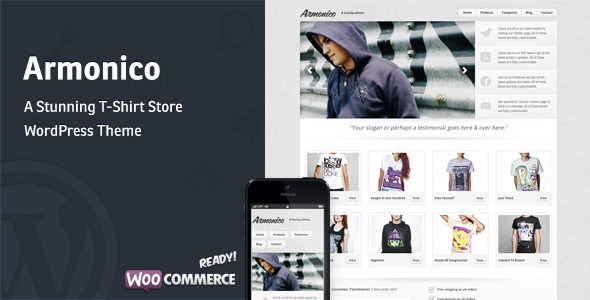 Armonico is a truly flexible eCommerce theme for WordPress. It's been designed with smooth and minimal design to easily mesh with the desired look and feel of any brand.It is extremely flexible and will facilitate the easy set-up of an online web-store which is powered by WooCommerce. It includes an image fader on an impressive home page layout. It would be best used by someone looking to build on online store who also wants a complete website. It allows for complete blogging and other normal website functions – as well as beautiful ways of showcasing and selling products.
Demo | Source
NiceTheme – Fashion eCommerce WordPress Theme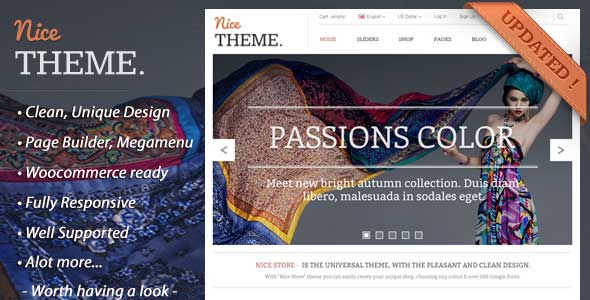 NiceTheme is the ultimate crisp and professional WordPress shopping theme built for WooCommerce. NiceTheme can be customized to your specific needs with incredible ease. You will truly find this end-user focused coding & design the 'icing on the cake' of this wordpress shopping theme that fits on almost all kind of products and services. Using Ajax techniques for product loading and filtering, NiceTheme Theme offers your visitors an extremely smooth shopping experience. Options to style shop pages for 2,3,4 or 5 columns, you can thoroughly customize the look & feel of your eCommerce website.
Demo | Source
Musica – Responsive WordPress WooCommerce Theme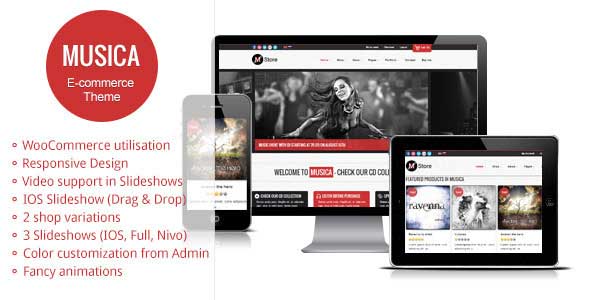 Musica is a responsive e-commerce WordPress Theme that utilises the powerful Woo Commerce plugins to create a versatile WordPress-powered shop with many layout options and unlimited color variations. Musica has a convenient Administration panel which provides tons of options to manage and modify any aspect of the theme – it is well suited for both beginners with no coding knowledge and developers.
Demo | Source
Book Store Responsive WooCommerce Theme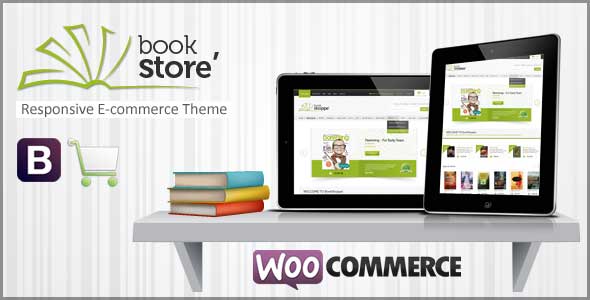 Bookstore is a clean responsive WooCommerce powered WordPress store theme suitable for book stores, libraries, book shops, digital products, ebooks, software apps or can be used to create affiliate sites linking to store like Amazon and B&N. It is compatible with all modern mobile devices. Other then being an eCommerce, it also has portfolio included.
Demo | Source
WordPress Sold! Responsive/E-Commerce Theme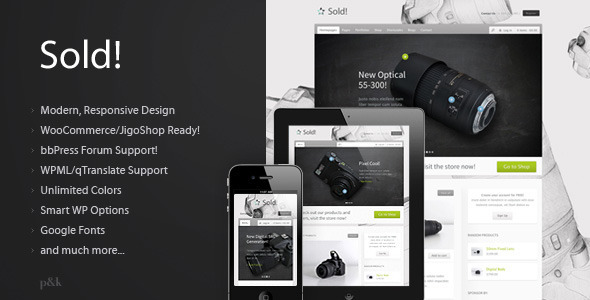 A multi-purpose, responsive and e-commerce WordPress theme. The perfect solution for your online store. JigoShop and WooCommerce plugins fully supported.
Demo | Source
Seasons – WordPress WooCommerce Theme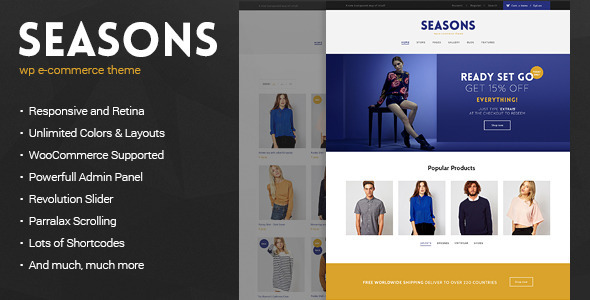 Seasons WordPress theme is an eCommerce responsive theme WooCommerce ready, based on bootstrap. Custom color schemes, flexible layouts, multiple font selection and much more.
Demo | Source
Top Shop – Multi-purpose WooCommerce Theme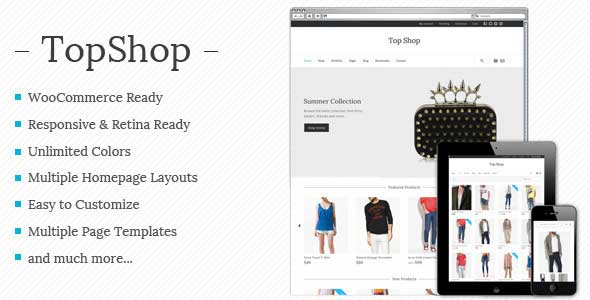 Shopster is here! Create a stylish online stop, company web site, personal portfolio or simply a blog. Mix and match to create the site that you want.TopShop is a multi purpose theme. Create an online stop, company website, personal portfolio or simply a blog. Mix and match to create your own site. TopShop is easy to customize and configure to your needs.
Demo | Source
456Shop eCommerce WordPress Theme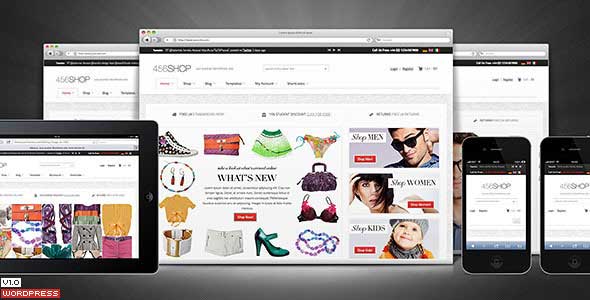 456Shop is a clean WooCommerce WordPress theme, built on Bootstrap grid system for eCommerce, corporate and portfolio websites. Fully translation ready, compatible with WPML multilingual plugin.
Demo | Source
Titania – Flexible eCommerce Shop Theme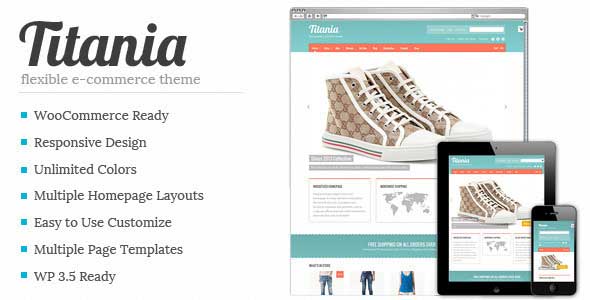 Titania is a flexible e-commerce WordPress theme. Sell anything to anyone, be it a tangible product or a digital download.Clean, responsive design with multiple homepage layouts, widgetized homepage, page templates, homepage slider, theme options and much more. Setup your online shop in minutes ! Customization is easy and fun.
Demo | Source
Prometheus – A Responsive e-Commerce Theme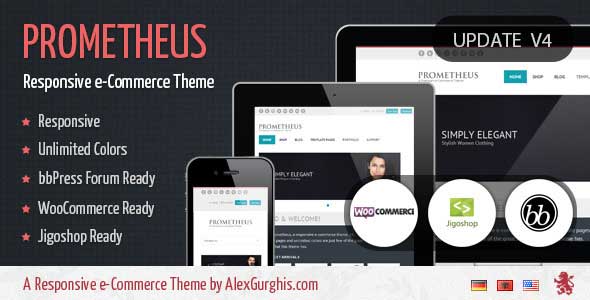 Prometheus is responsive e-Commerce shop. 24 Template pages and unlimited colors are just few of the great features that this template has. The Theme is built on top of the fabulous Jigoshop and WooCommerce plugins. Packed with options, custom widgets and shortcodes, this theme will not disappoint!
Demo | Source
SmartShop – Responsive WooCommerce WordPress Theme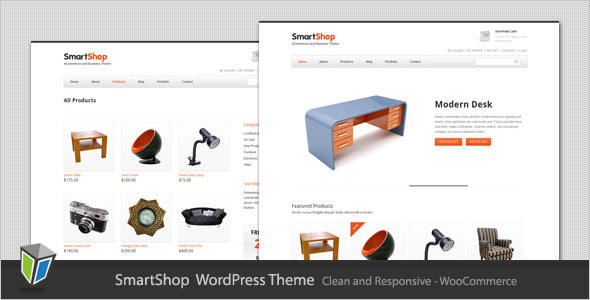 SmartShop is a clean and responsive wordpress theme for ecommerce and shopping cart websites. This theme is fully compatible with WooCommerce System.
Demo | Source